The prospect of ACL surgery requires planning and preparation.  The more you know, the better prepared you'll be for what comes next. In my initial post I focused on the folder that your surgeon will give you at the end of your pre-op appointment. This packet of information was created to make the ACL surgical experience as pleasant as possible. (I am not being facetious. That is the opening sentence on the Pre-Operative Instructions page.)  In it you will find material describing exactly what you need to do both pre-operatively as well as post operatively. This post is solely focused on the pre-op portion of the program.
Per the instructions, I took 1000 mg of Vitamin C daily the week prior to my surgery. I also purchased a bottle of Hibiclens Antiseptic Skin Cleanser (available at your local pharmacy) and used it in lieu of my Lever 3000. (Note: Hibiclens is not a street stopper. No one is going to stop you on the street and ask you what scent you're wearing but here's a tip. I found that washing with Dove Dry Oil Moisture Body Wash before the Hibiclens completely masked the smell.) What I am about to share with you are the list of additional items that I bought, and the appointments I made, the week prior to my surgery.
This is my ALC Pre-Op Check List.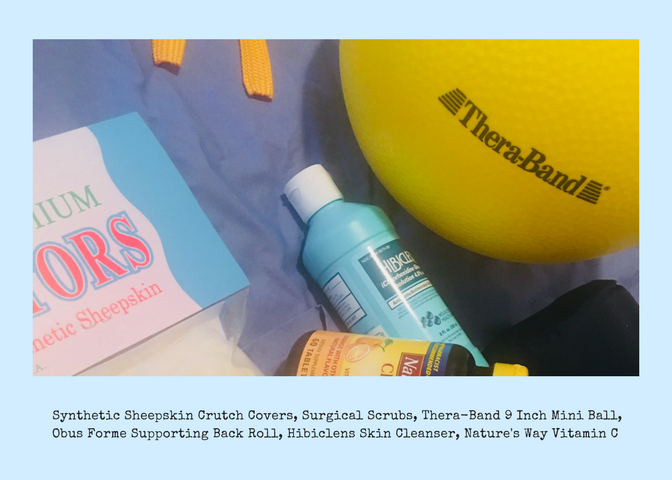 Take a Trip to Your Local Surgical Supply Store: I am lucky that I live relatively close to Falk Surgical Supply. Not only did I buy the Vitamin C and Hibiclens there but Falk carried some of the other items on my Pre-Op Shopping List. Synthetic Sheepskin Crutch Covers: Have you ever seen a person on crutches (me included) hobbling down the street with a smile on their face? Probably not and now I know why. Those babies hurt but not in the area that most people complain about. It's time give your palms some props. If your underarms hurt that means your crutches were not adjusted to your height. You should be walking upright, not hunched over, and putting the weight in to the palms of your hands. I found this out from the physical therapist who fit me for my crutches on the day of my surgery. And he was right. I've been on crutches for 6 weeks now and I can tell you this. Crutches do not readily conform to the physiological make up of the body and these sheepskin crutch covers should come standard issue with all crutches. Thera-Band 9 Inch Mini Ball: Great for putting behind your back when you're sitting up in bed. (I also use it for my at-home workouts on the days when I don't go to PT.) Obus Forme Supporting Back Roll: I used this to elevate my ankle for the first 2 weeks after my surgery. I preferred this to a pillow.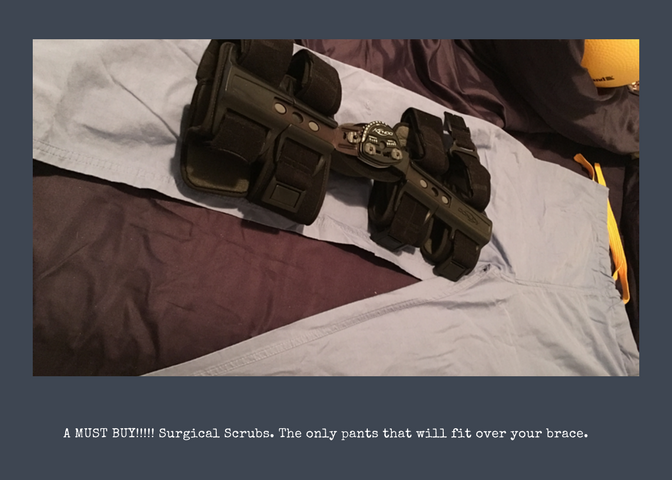 Love Your Scrubs: These are not the SCRUBS that TLC sang about in their 1999 hit song. If we were to do a play on their lyrics it would go a little something like this "Yes, I want some scrubs. The scrub is the pant that can get some love from me." You want to know why? Because surgical scrubs are the only pants that will fit over that horrible brace. They are also a pretty comfortable, easy to take on and off, have a pocket big enough to slip a 16 oz. water bottle into, and are an inexpensive investment. I purchased my scrubs at Falk for $15.99 but you can find them at any surgical supply store. I currently own five pairs and wear them all the time.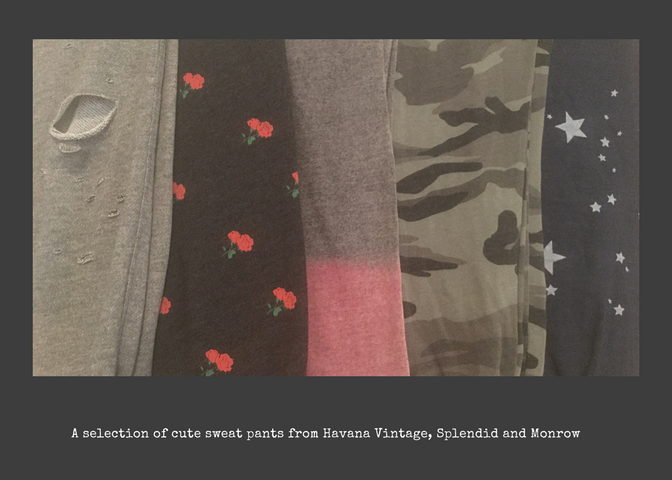 Holy Sweatpants Batman (Batgirl): Buy yourself some cute sweatpants. When your brace comes off  your knee will still be swollen and you  probably won't want to wear anything but sweatpants.  The Athleisure trend is here to stay (at least for Resort 2018), making it 100% acceptable to greet your guests in a pair of your favorite sweats. (I also work from home most of the time which gives me a bit of leeway when it comes to my fashion choices.)  I bought most of my sweats at Lester's but I've also found some great pairs at the Gap and Linda's Stuff. For any men reading this post, I recommend sticking with the scrubs, basketball shorts, or Adidas Snap Pants. You can also check out Indira's new men's collection. You've heard the saying "Leggings are a right not a privilege?" Well, the same thing applies when it comes to men and sweatpants.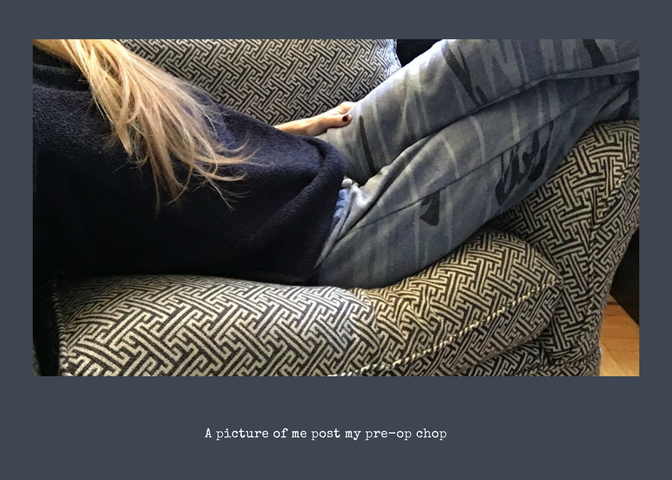 Your Pre-Op Chop & Other Appointments: The week before my ACL surgery I had my hair cut (aka as the pre-op chop) and colored. (If you live in NYC, my go-to gal is Mia at Paul Labreque Salon.) #1: It will make you feel better post-op. #2. Freshly cut hair gets less tangles. You may have to wash your hair in the sink for at least one week post-op and I promise you, the pre-op chop makes things MUCH easier. #3: It may be awhile before you want to make the trek to your preferred stylist. Book It: Manicure and pedicure. And Other Appointments-This may be TMI for some of you but if you've been waxing your legs religiously for MANY years, then you will 100% understand where I am coming from. On the day of your surgery you are instructed not to shave the area that the surgeon will be operating on. Someone on your surgical team will do that for you in the hospital. Don't let your ACL surgery derail years of well-earned money that you've invested in waxing your legs. Enough said.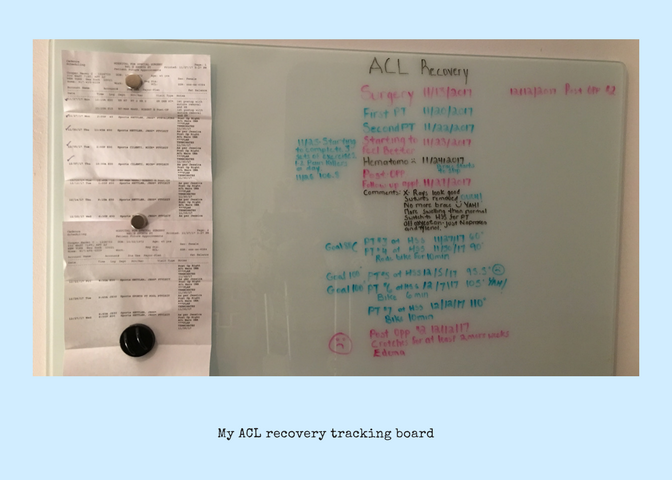 Track Your Progress: And last but not least. Purchase a diary, calendar, or a dry erase board to track your progress. Your post-op recovery is going to be long. It's hard work and it's going to take time. Some days are better than others. It can get frustrating. This board is a visual representation of the amazing progress that you're making it. I track my progress after each PT session. Today is exactly 7 weeks to the day I had my ACL surgery. I have good days and bad days and my board definitely helps me get through the bad ones.
Next Post: How to choose your designated driver.